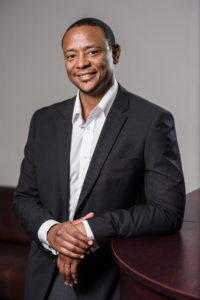 Taking corporate portraits is one of my main fields of work, and my clients often ask me how they should prepare for these photos. Now, while the intended look and feel may be different for various industries and companies, here are a few general tips that can help you get the best out of your business portrait session.
General Tips
Let us talk about your expectations and intentions before the shoot. Together we will determine what kind of look you want.
You should also tell me how and where the photo will be used – this is important so that we can be sure it is appropriate for the intended use.
To make you look your best, it is a good idea to drink a lot of water and be well rested on the day of the shoot. This will reduce dark circles under your eyes, and you'll generally look better.
As mentioned in the previous tip, it is a good idea to drink lots of liquid. But please do not indulge in alcohol the evening before the shoot – it will dehydrate you and your skin will not look its best.
What to Wear
The clothes you are wearing should be comfortable and make you look good. For men the standard business outfit
Make sure that your clothes are a good fit. If your shirt or jacket is too big it will be very obvious, especially around the neck. It is best to avoid busy patterns and large stripes.
For men a standard business look would consist of a suit jacket, a dress shirt and a tie, for women a blouse and a jacket. If your company or industry is less formal, of course it is possible to relax the dresscode.
Make-Up
Make-up should be clean and natural. Your everyday make-up might not be the best fit for a photography settings, as I work with flashes and lights – what is most important is a good foundation and powder to make sure your face will not look shiny. I can always arrange for a make-up artist for your shoot.
Are there any other questions that I didn't think of? Write them in the comments below, and I will update this document!
How to Prepare for Corporate Portraits